Connecticut Rehab Centers Receive Grants to Combat Opioid Addiction
Connecticut was recently awarded nearly $5 million in the form of two federal grants to prevent and treat opioid addiction across the state. Both grants are from the Substance Abuse and Mental Health Services Administration, and will be used by Connecticut's Department of Mental Health and Addiction Services to further awareness and education on prescription drug abuse. A portion of the funds will also go to Connecticut rehab centers that offer medication-assisted treatment for opioid addiction.
If you or someone you know is struggling with addiction to opiates or opioids, understand that you're not alone. Call our helpline at 860-577-0971 to receive information about Connecticut rehab programs that can help you achieve sobriety.
Connecticut Gov. Dannel P. Malloy says the $5 million funding will provide the state with much-needed support to prevent addiction, and to help those currently fighting opioid addiction.
Raising Awareness About Opioid Addiction
The first grant will provide Connecticut with over $371,000 per year for the next five years to improve drug abuse prevention efforts. For instance, physicians and healthcare professionals will work with medical communities to prevent incidents in which opioids are overprescribed. The funds will also be used to raise awareness about opioid abuse, and to educate communities, patients, and prescribers about addiction and prescription drug abuse.
The second grant will provide the state with $1 million per year for the next three years to expand access to medication-assisted treatment services. This means that patients addicted to opioids may soon be able to gain access to Connecticut rehab centers that prescribe medications such as methadone to minimize opioid withdrawal symptoms. The Commissioner of the state's Department of Mental Health and Addiction Services says medication-assisted treatment combined with counseling is highly effective at treating individuals who suffer from heroin and opioid abuse.
How Connecticut Rehab Centers Can Help
Drug overdose is the leading cause of accidental death in the United States, and is mostly due to opioid dependency. Opioids are a class of drugs that include heroin and medications commonly prescribed to manage pain such as codeine, oxycodone, and morphine. Opioids are highly addictive in that they alter your brain chemistry and neurotransmitters to affect your brain's reward center.
Individuals who want to maintain ongoing euphoria will continue to abuse opioids and eventually develop a tolerance. Over time, high tolerance levels can lead to higher doses, and increase the risk for opioid overdose, coma, or death.
Rising Drug Trends Could Increase Teen Population at Drug Rehab Centers in Connecticut
Connecticut rehab centers that offer medication-assisted treatment can help opioid addicts successfully overcome their dependency. Instead of quitting opioids cold turkey and experiencing severe withdrawal symptoms, recovering addicts can take prescription medications that help curb opioid cravings and minimize withdrawal symptoms.
Common withdrawal symptoms from opioids may include one or more of the following:
Nausea and/or vomiting
Muscle aches and pains
Abdominal cramps
Insomnia
Diarrhea
Runny nose
Sweating
Shaking
Depression
Anxiety
Chills
Goosebumps
Dilated pupils
Rehab centers that offer medication-assisted treatments often fare better with sobriety success rates, and can reduce a patient's risk for relapse. At some stage during treatment, physicians will wean patients off the medications being used to treat addiction so patients can return to living healthier and more fulfilling drug-free lives.
If you live in Connecticut and are facing opioid addiction, understand that you're not alone, and that the state is expanding access to rehab centers that can help. Call our helpline at 860-577-0971 for more information about available rehab programs, and to receive assistance with finding Connecticut rehab centers in your local area.
Featured Treatment Center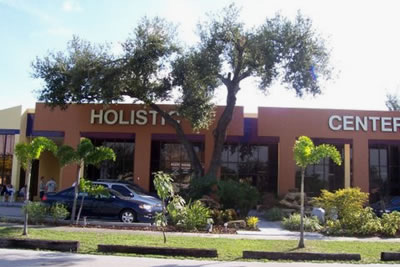 G&G Holistic Rehab
800-926-8043
Details